Wave 9 – Cambridge
The Cambridge wave started the programme in September 2020 and completed in July 2021. Posters and presentations from the final stages of the programme are displayed on this page.
| | |
| --- | --- |
| Session 1 | 30 September 2020 |
| Session 2 | 6 January 2021 |
| Session 3 | 29 April 2021 |
| Session 4 | 23 June 2021 |
Session 4 posters and videos – 21 July 2021
Cambridge University Hospitals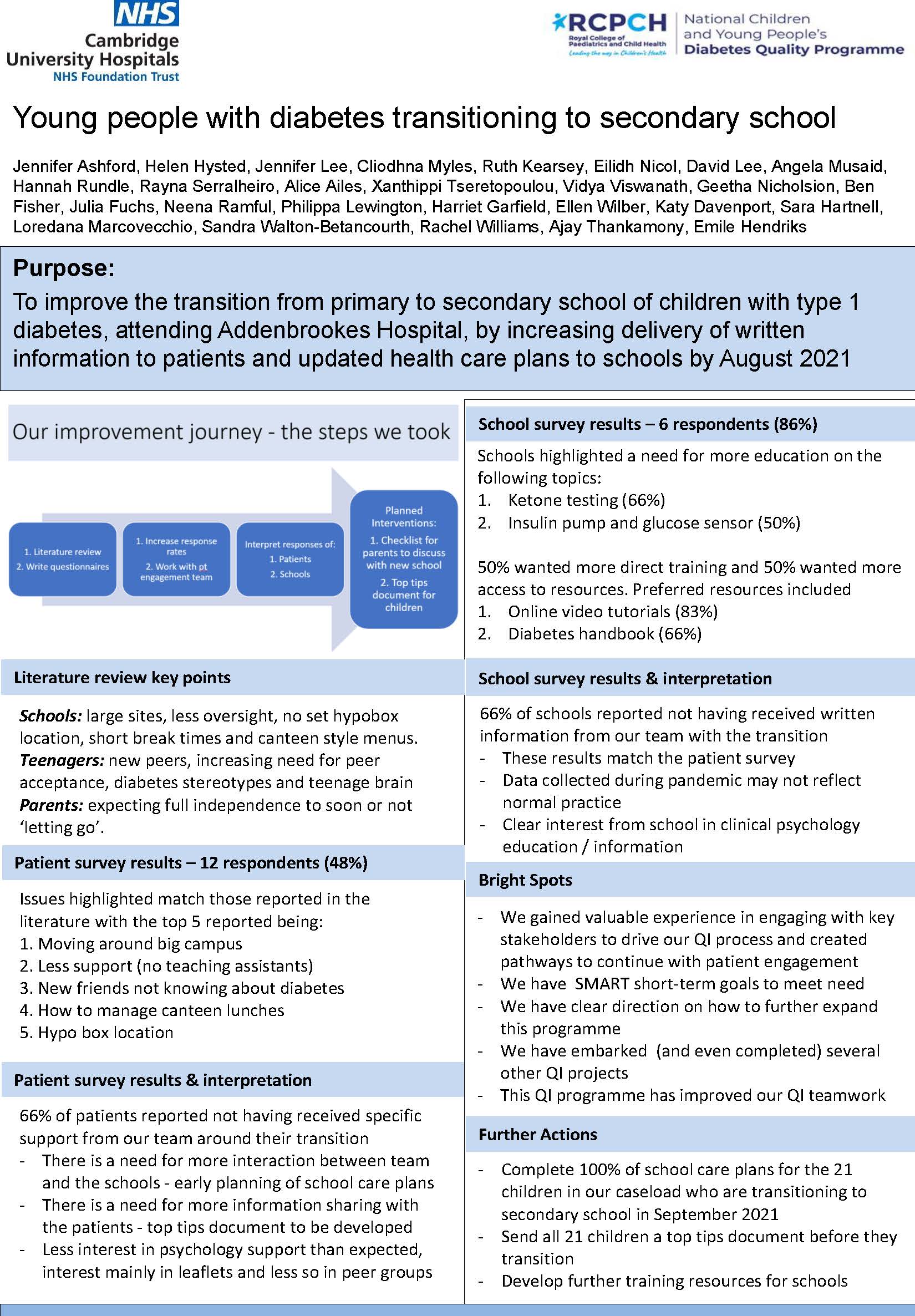 ---
East Suffolk and North East Essex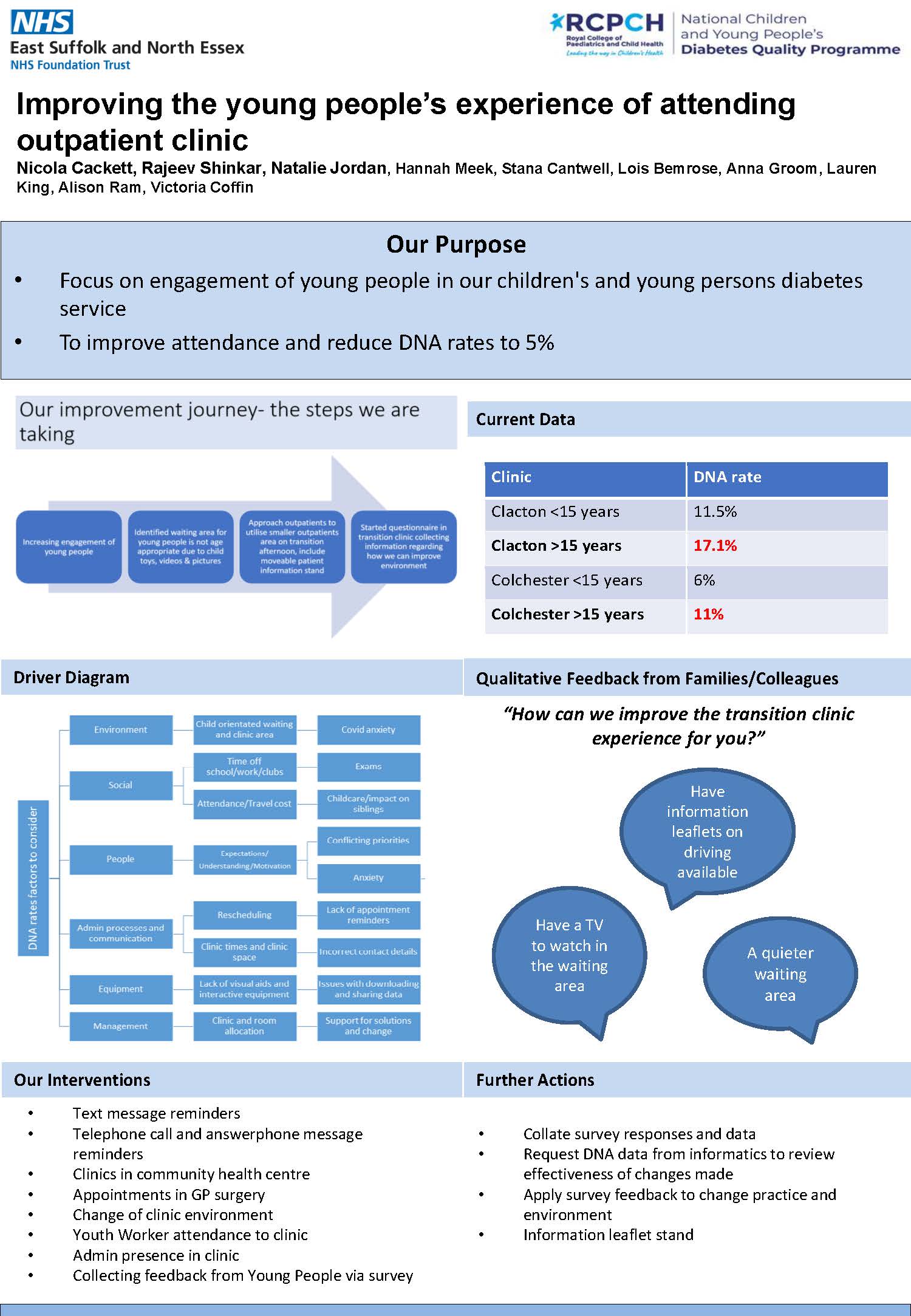 ---
East and North Hertfordshire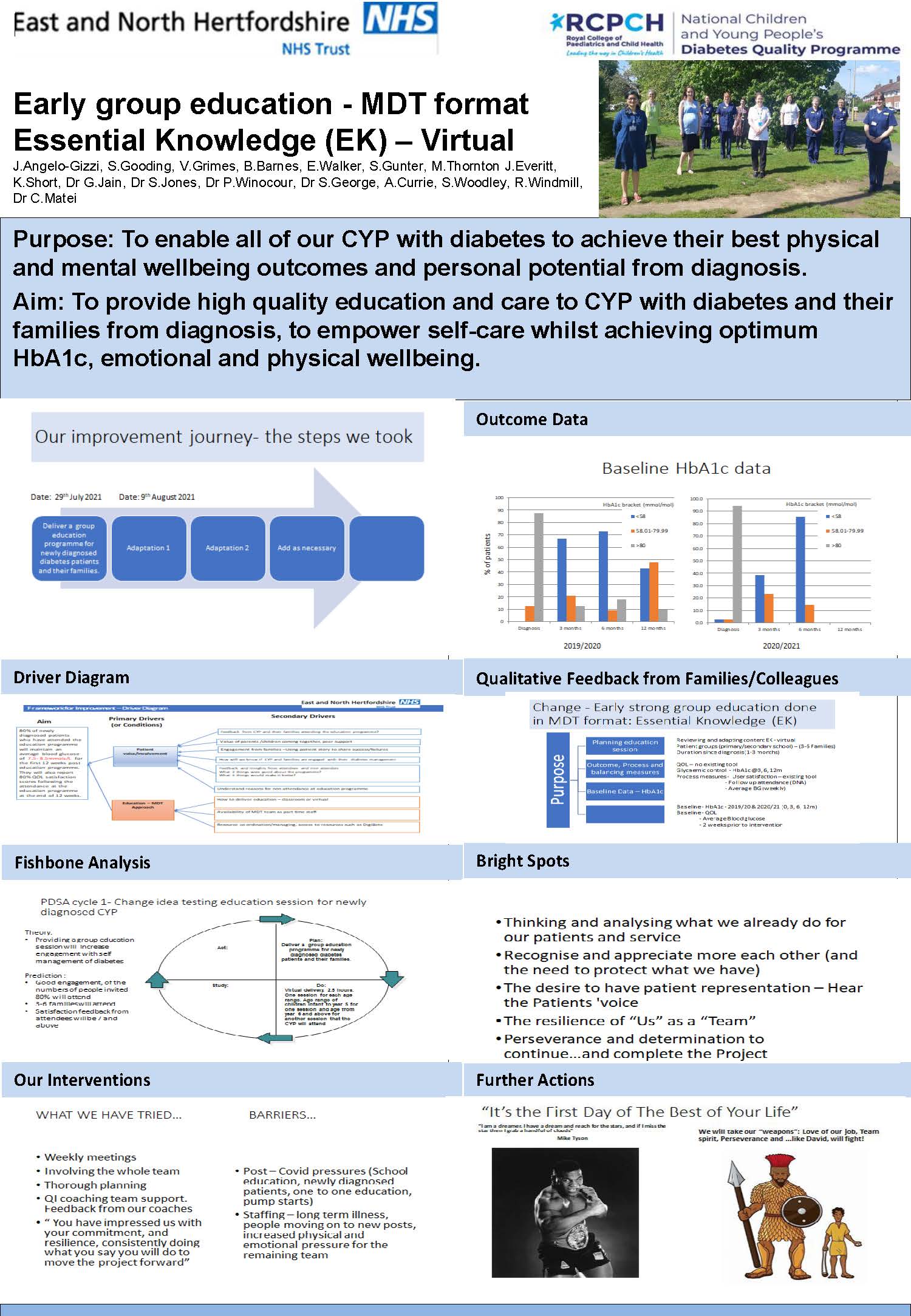 ---
Queen Elizabeth Hospital – Kings Lynn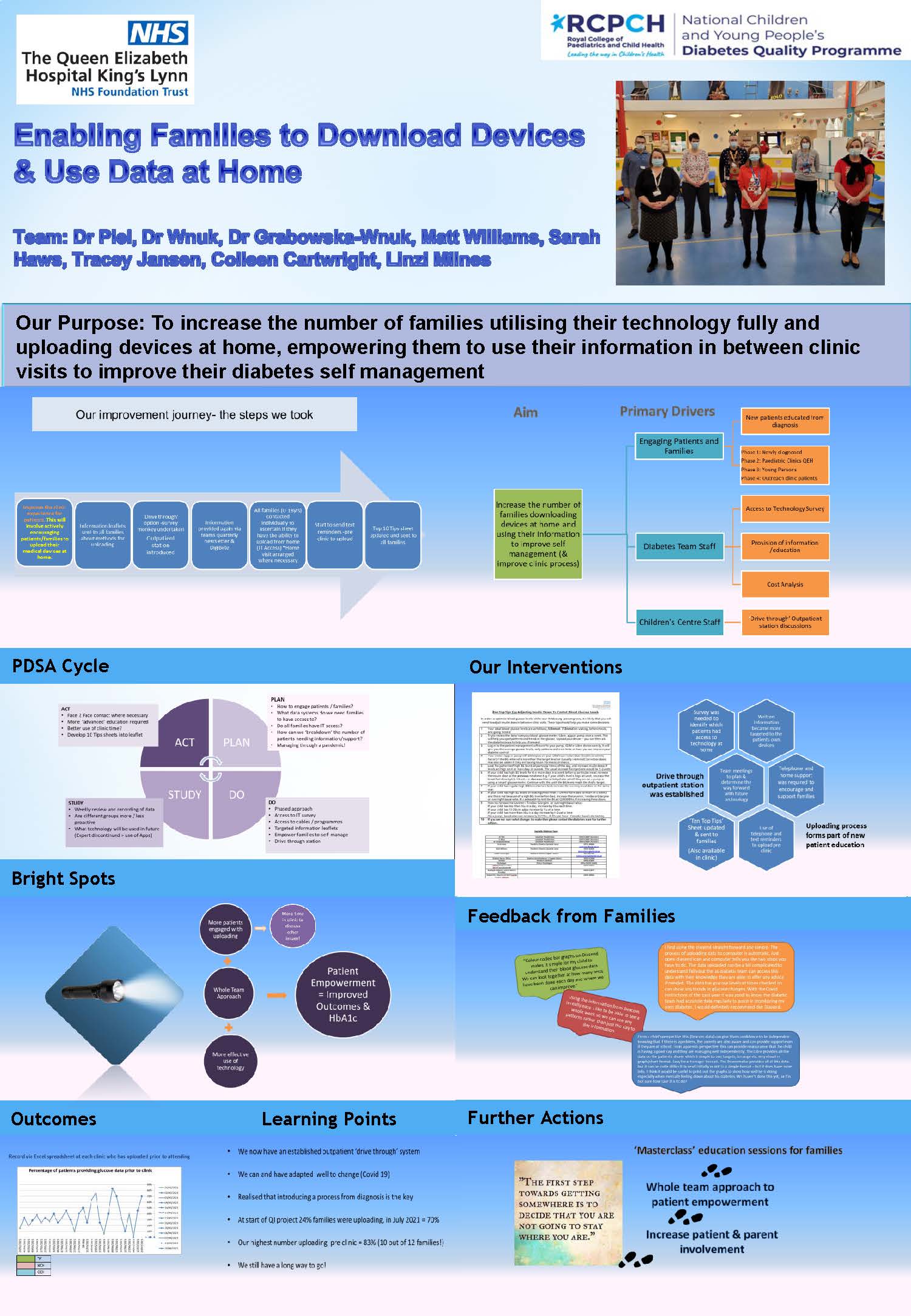 ---
Luton and Dunstable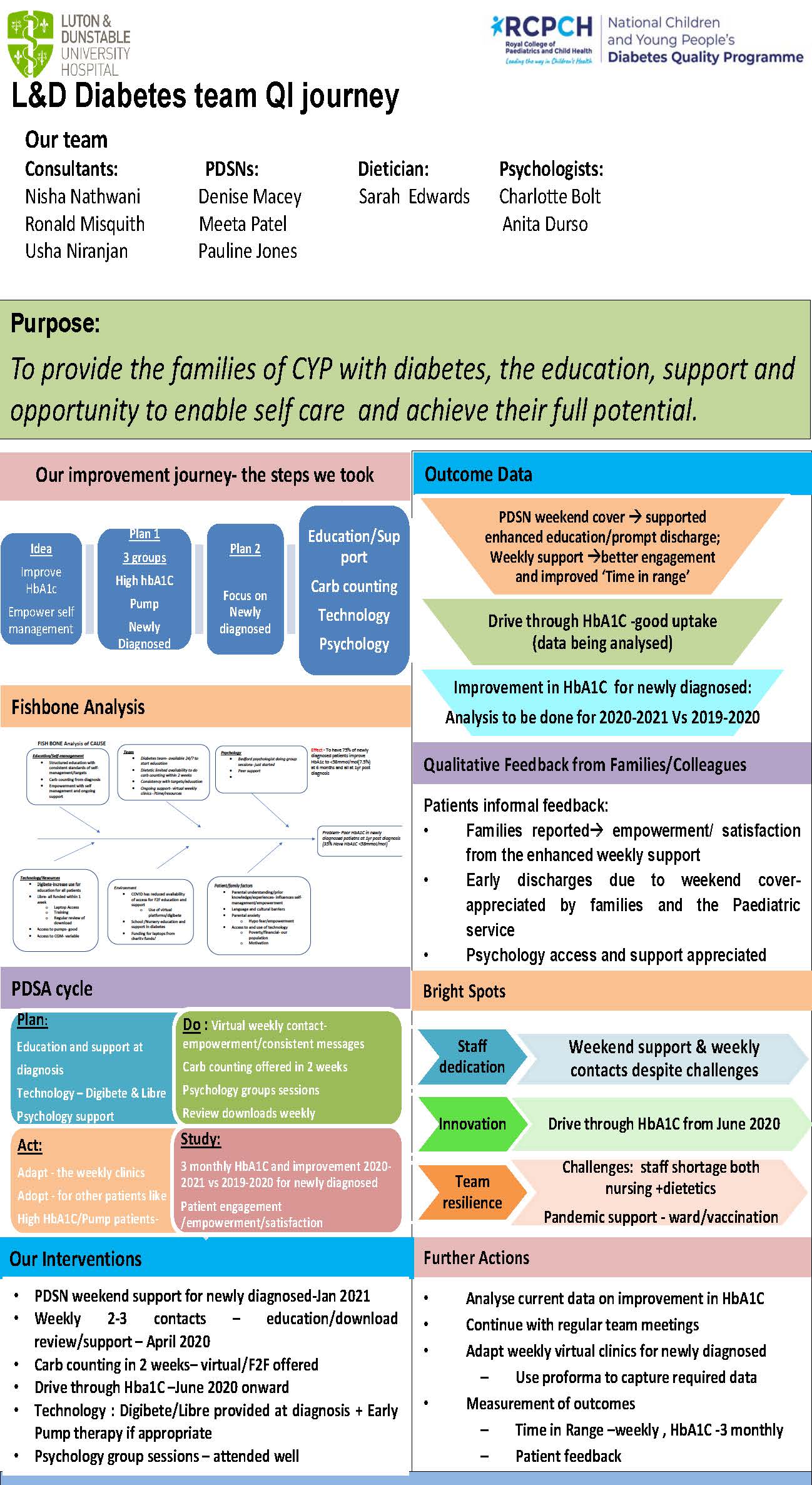 ---
North West Anglia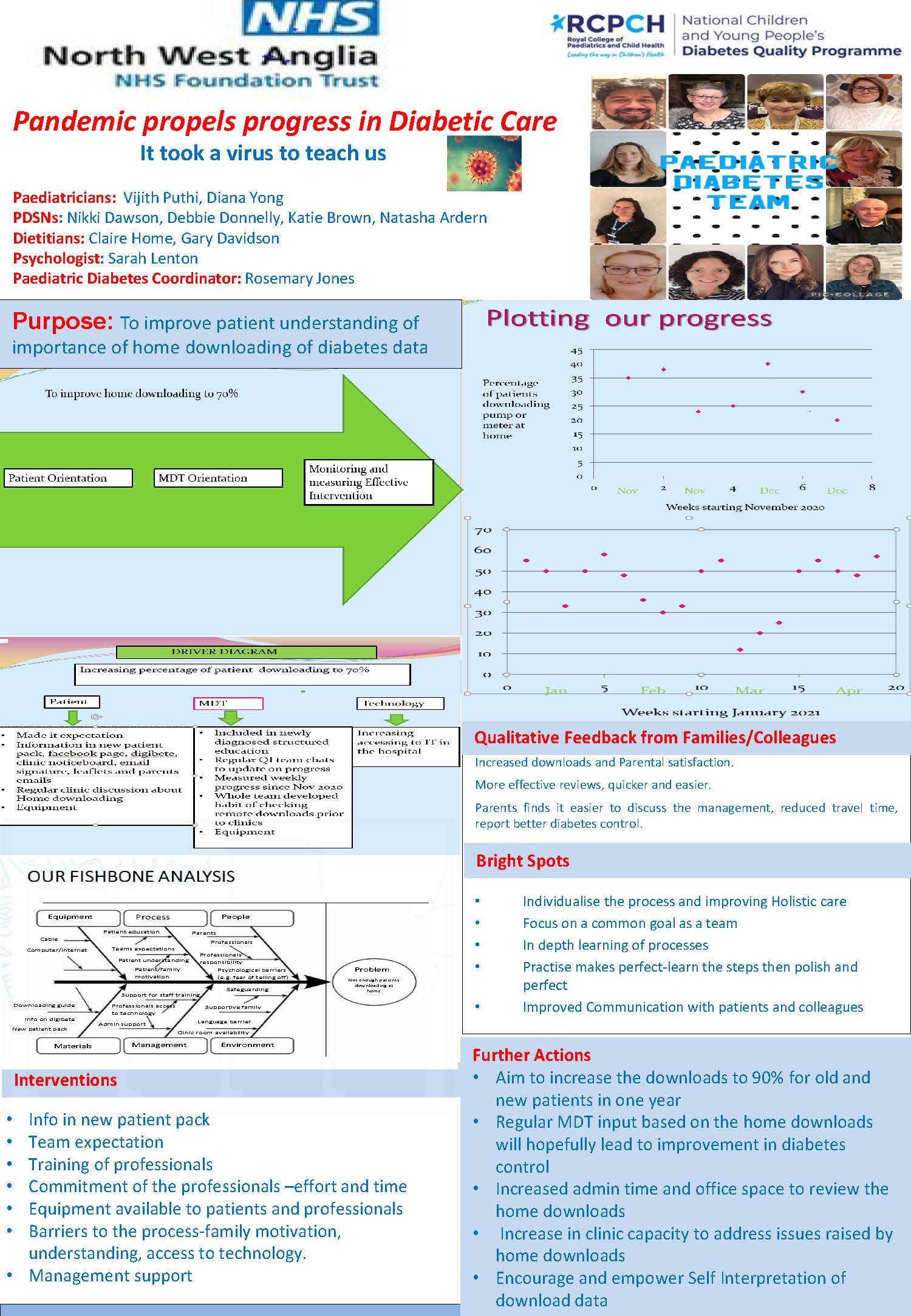 ---
Royal Free Hospital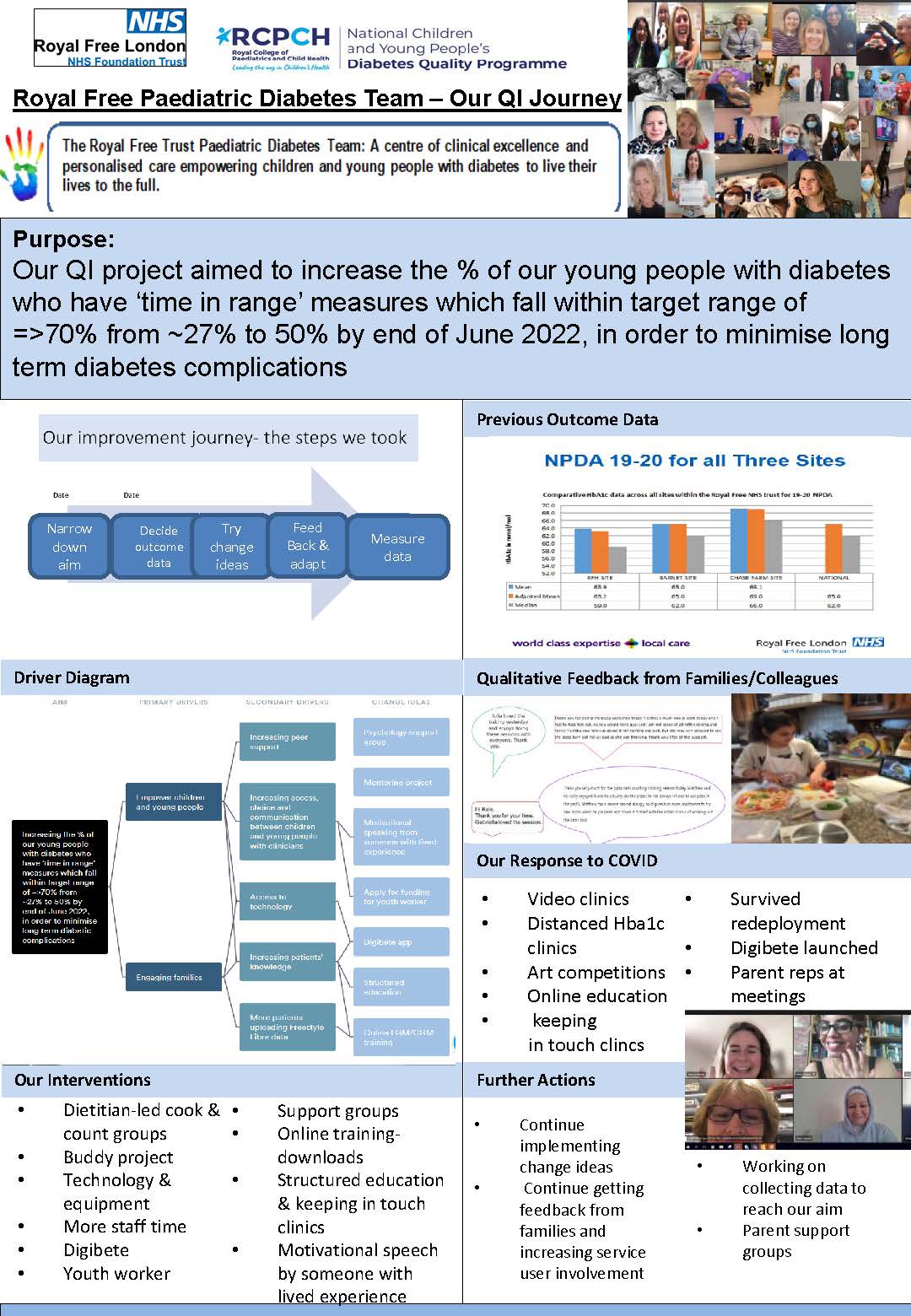 ---
Southend Hospitals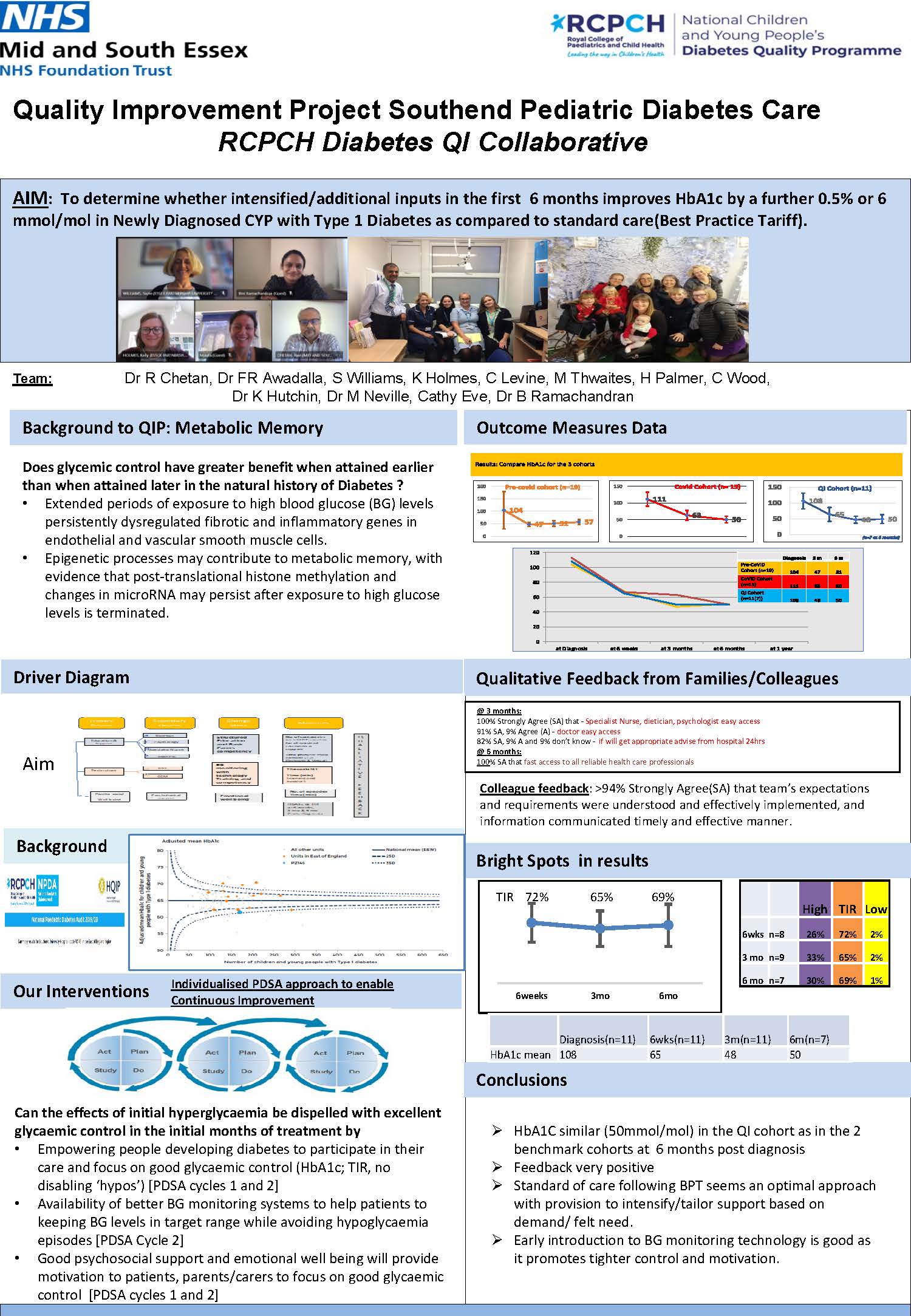 ---
West Hertfordshire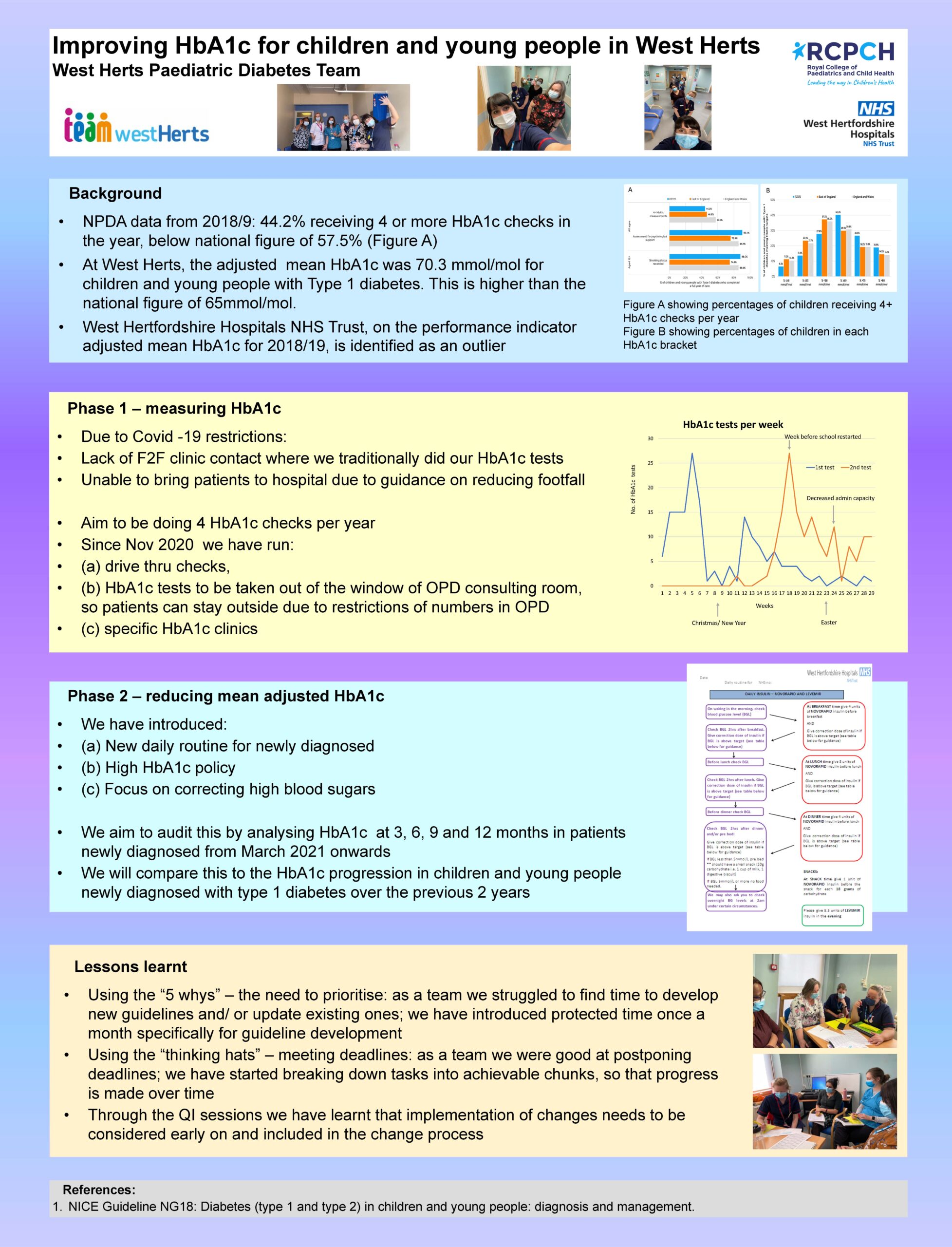 The team at West Hertfordshire Hospitals take us through their QI journey including their new daily routine for newly diagnosed and high HbA1c policy (contains: adapting to Covid19 restrictions, NPDA data, clinic contact, daily insulin, high HbA1c, drive through checks, 5 whys, thinking hats).
---
West Suffolk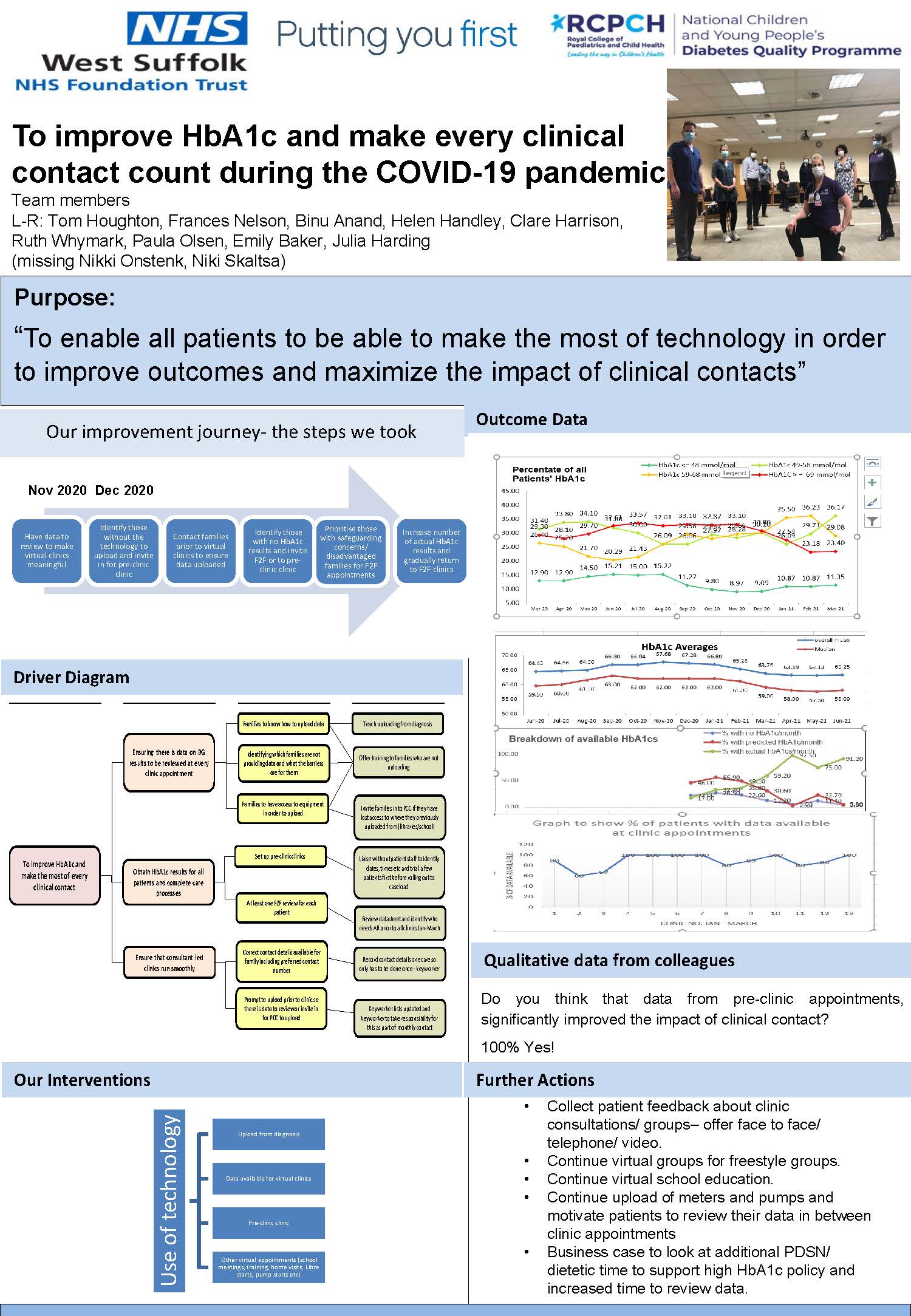 The team at West Suffolk talk about their work to improve clinics through use of data and technology (contains: improving HbA1c, patient and family education, use of technology, qualitative data, use of data before clinic).
---
Whittington Hospital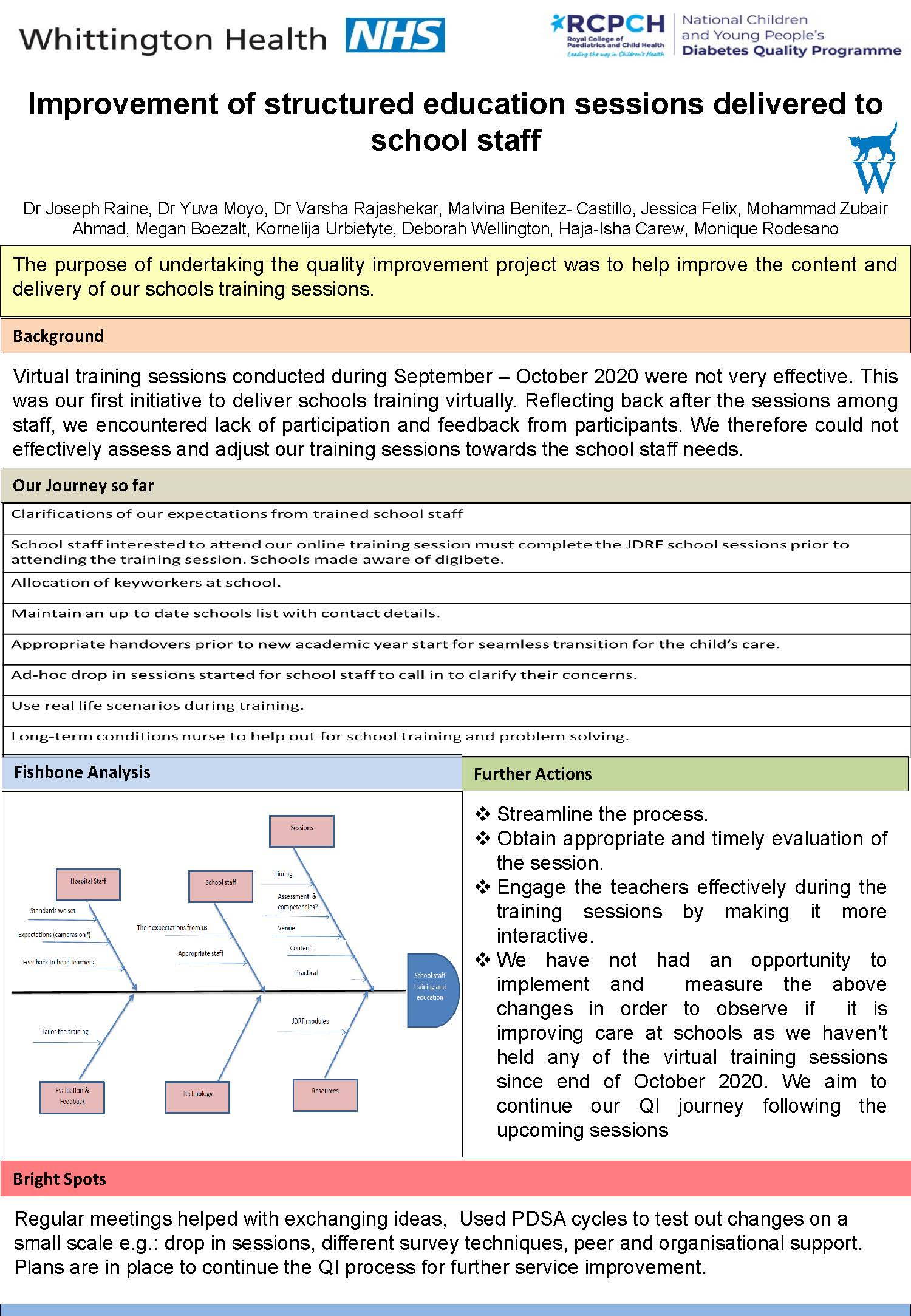 The team at Whittington Health take us through their work to improve structured education sessions delivered to school staff (keywords: Structured education, schools, fishbone analysis, PDSA cycles).
---
Session 2 presentations – 6 March 2021
North West Anglia
The team at North West Anglia talk about their aim to increase the percentage of patients downloading at home (contains: process mapping, SMART targets, data collection, team working).
---
---
Contact a QI Collaborative team
---
Whittington Hospital
The team at Whittington Hospital talk about improving their school training sessions, as well as exploring how they can work more effectively as a team (Contains: School education, overcoming barriers, improving team working).