Wave 6 – Regional (Bristol)
The Bristol wave took part in the QI Collaborative from September 2019 to September 2020. The Bristol wave was the first to have a virtual session due to the Covid19 pandemic.
| | |
| --- | --- |
| Session 1 | 10 September 2019 |
| Session 2 | 3 December 2019 |
| Session 3 | 11 March 2020 |
| Session 4 | 10 September 2020 |
Swansea Bay UHB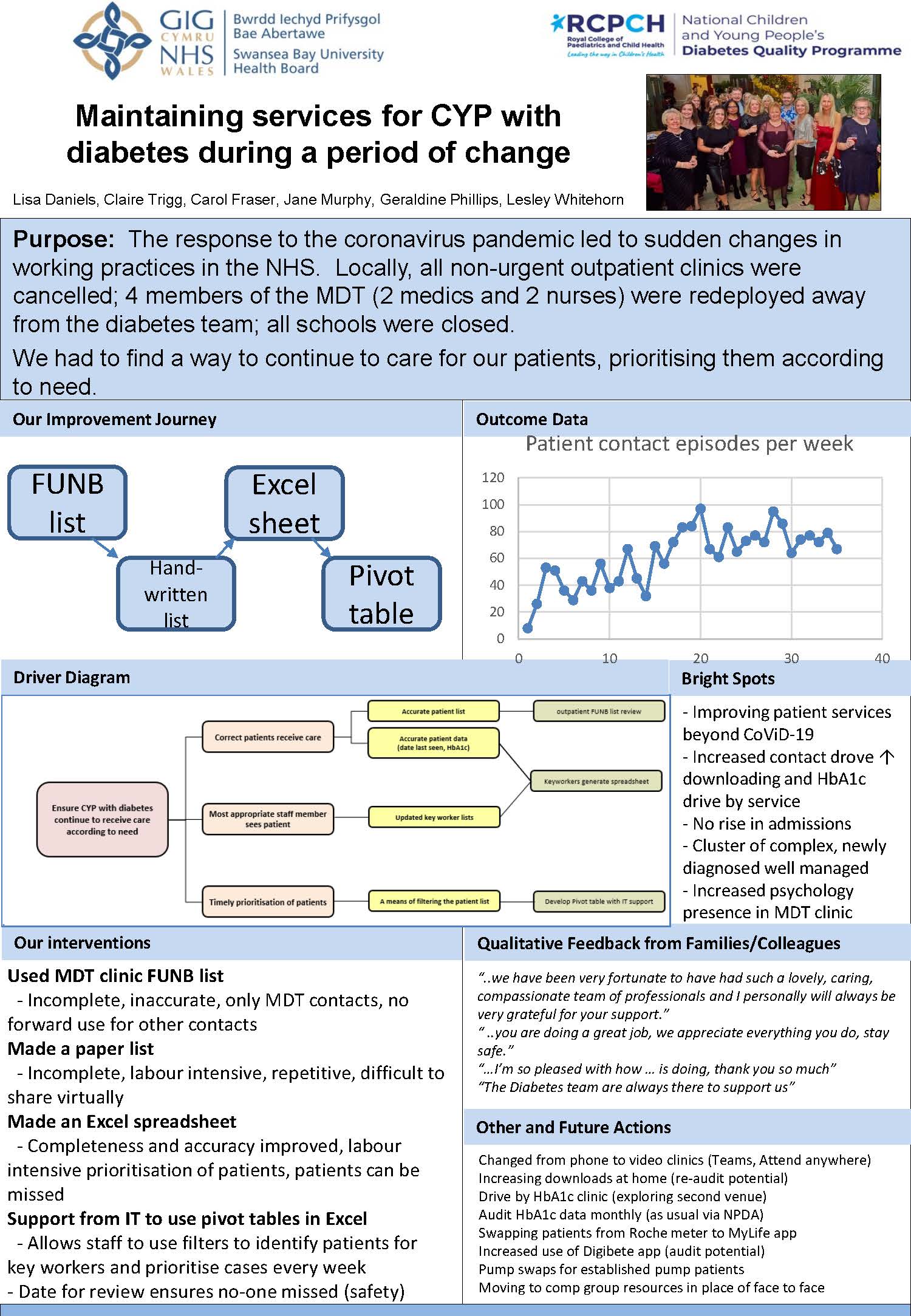 The team at Swansea Bay UHB take us through how they have continued to provide services for children and young people during the pandemic through using QI methods
(contains: changes made during Covid19, Attend Anywhere, driver diagram, outcome data, qualitative feedback).
---
Aneurin Bevan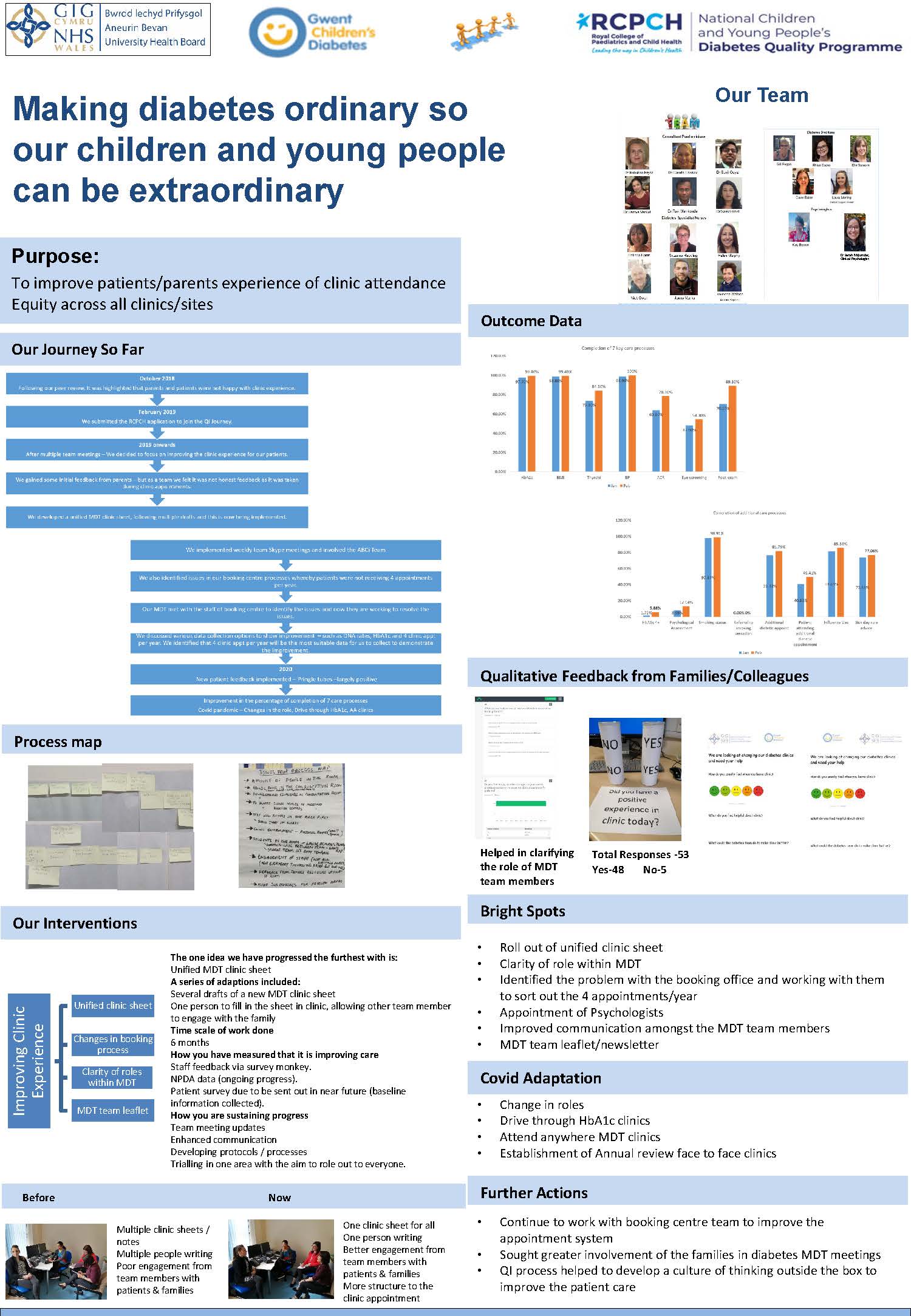 'Making diabetes ordinary so our children and young people can be extraordinary'. The team at Aneurin Bevan present their QI project during session 4 of the QI Collaborative on improving patient experience. (contains: improving clinic experience, process mapping, adaptation to Covid19, qualitative/quantitative feedback from families and colleagues).
---
Yeovil District Hospital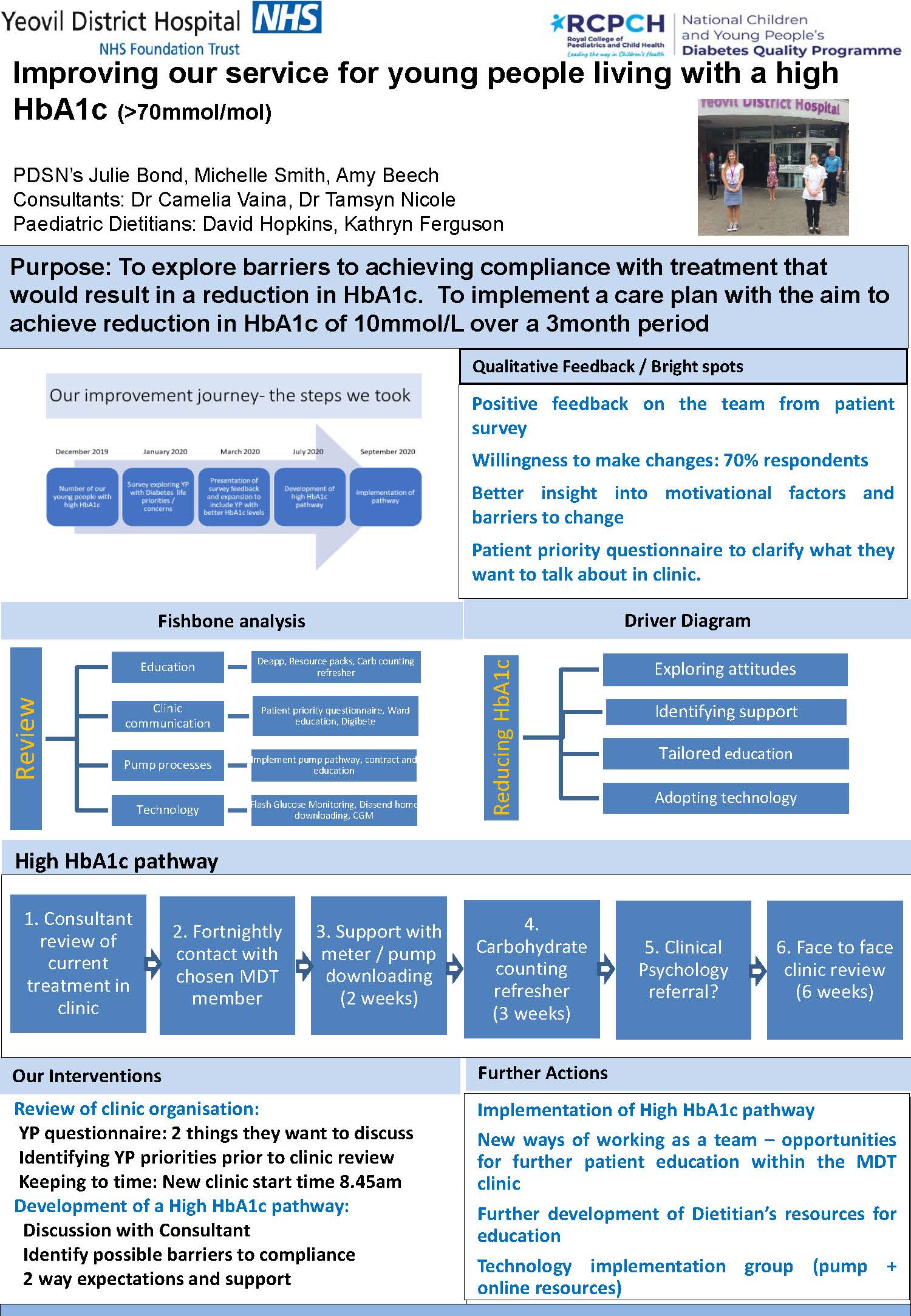 'Improving our service for young people living with a high HBa1c' – The team at Yeovil District Hospital take us through their QI journey (contains: high HBa1c pathway, qualitative feedback, fishbone analysis, driver diagram).
---
Great Western Hospital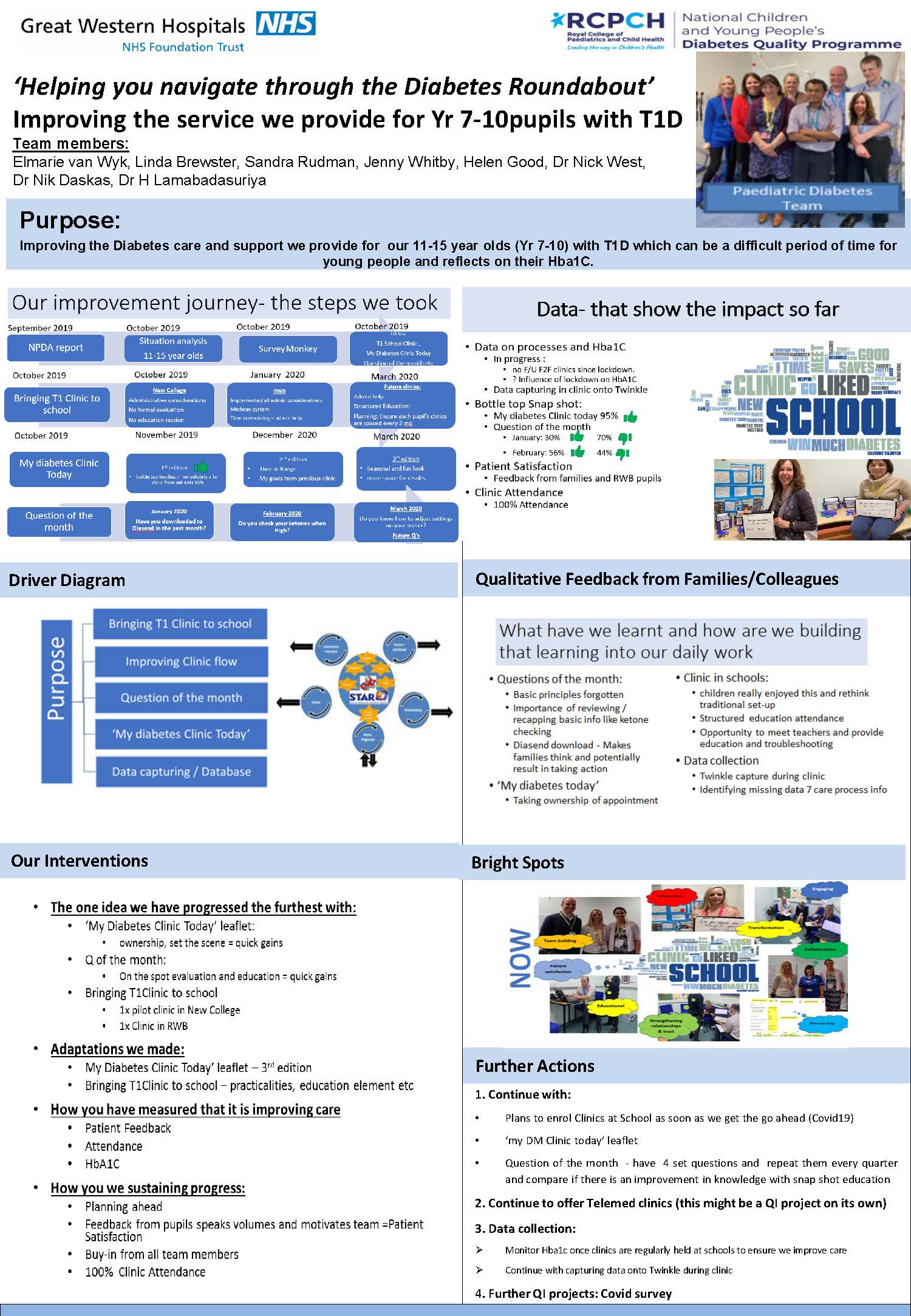 'Helping you navigate through the diabetes roundabout' – The team at Great Western Hospitals take us through their QI journey (Contains: driver diagram, working with schools, data capturing, PDSA cycle, qualitative feedback).
---
University Hospitals Plymouth
Our QI Journey – The team at University Hospitals Plymouth share their QI journey, where they worked to improve PDSN contact and DNA rates (contains: data collection, adapting to changes around Covid19, reducing DNA)