Phase 4 – Celebrating our improvement work
In phase 4 we celebrate the progress you have made so far, as well as explore the characteristics of what makes a continuously improving team.
Phase 4 – Celebrating our improvement work
The following is an outline of what to expect for Session 4 and how to prepare.
Preparation before session – Poster presentation!
In order to share learning of the QI journey, we are inviting teams to develop a poster presentation. This will be displayed and presented online, and will give other teams the opportunity to explore the improvement work being developed in your services.
Presentations will be for 10 mins per team with an additional 5 mins for questions.
Here are a few things to prepare for our final session,
Please find attached a QI Poster Template (download below) to help you with the layout. Or course, you are more than welcome to use your own if you wish.
Please submit poster to the following email address at least 1 day before the session: Matt.Oultram@rcpch.ac.uk
Convert your poster into presentation slides. This enables the content of your poster to be presented virtually (posters are too big to be presented clearly online).
Please ensure that your whole team is able to attend the session. We understand that the practicalities of this may not be easy, and for larger teams, this may mean having to attend from different locations. It is advised that if you have a large room within your hospital with a screen and a good connection then please book this prior to the session.
In the run up to the final session, please view the instructional videos within the guide (attached to this email) during your QI meetings. These contain a useful re-cap on the model for improvement as well as sustaining and spreading.
Following the session, the posters will then be printed in A0 format and sent to your service. You can then use these to showcase your work and conduct your own QI presentations at events/conferences when you are able to.
Session 4 videos 
Do have a look at our Phase 4 posters made by other teams in our Waves section.
---
QI learning on Sustaining and Spreading Improvement
Please download the flowchart guide below, which includes some short videos and exercises for your team to work through prior to the session. We will recap on these subjects on our sessions.
---
The sequence of improvement
Tricia Woodhead takes us through the sequence of improvement – using our learning to sustain and spread.
---
Sustain and gain
Tricia advises on how teams can work to maintain their improvements and spread these to other areas of their organisation (contains: diffusion curve, components of an improving system).
---
The Seven Spreadly Sins
This video provides you with the 'do's and don'ts' of spreading improvements and changes to other parts of the organisation.
---
A New Approach: Model for Improvement and Switch
Tricia recommends some useful reading around leading change in organisations. We take you through the model for improvement as well as tips on how to motivate your team and lead them through change.
---
The Habits of an Improver
Matt provides a summary of the 'Habits of an Improver' model by the Health Foundation.
Once you have viewed the video, work through the following exercise with your team.
Discuss the following questions –
What will I do myself?
What will we build into each needs?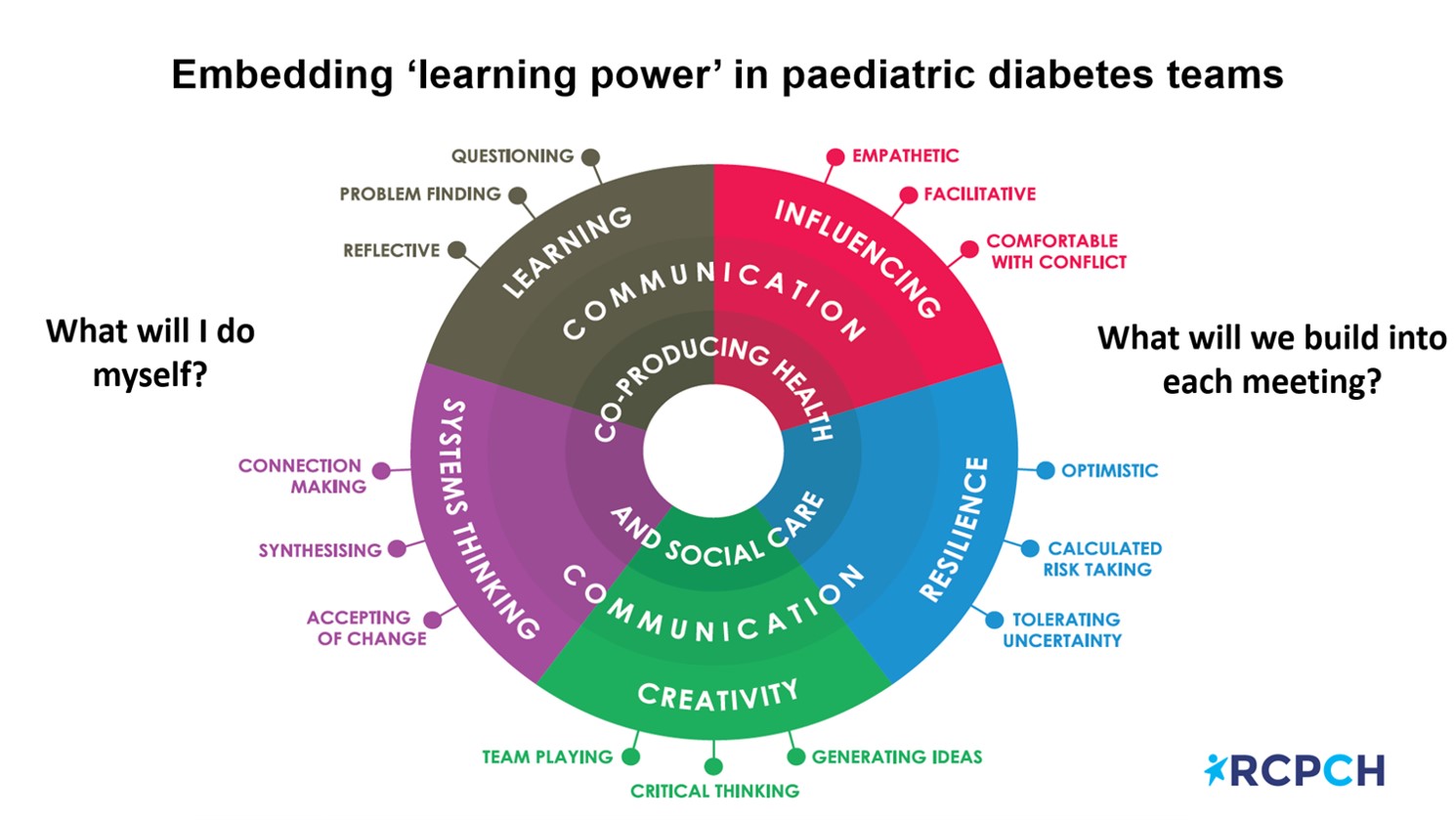 For further reading please access the Habits of an Improver document here.
We look forward to working with you in Session 4!
---
Continuous improvement – Further reading, training and resources