Wave 2 – National (Leeds)
Explore all the posters and resources produced by the team on wave 2. The wave 2 teams took part in the pilot phase of the QI Collaborative back in June 2019.
Session 1

2

0-21

October 2018

Session 2

7 January 2019

Session 3

26 March 2019

Session 4

19 June 2019
Alder Hey Children's Hospital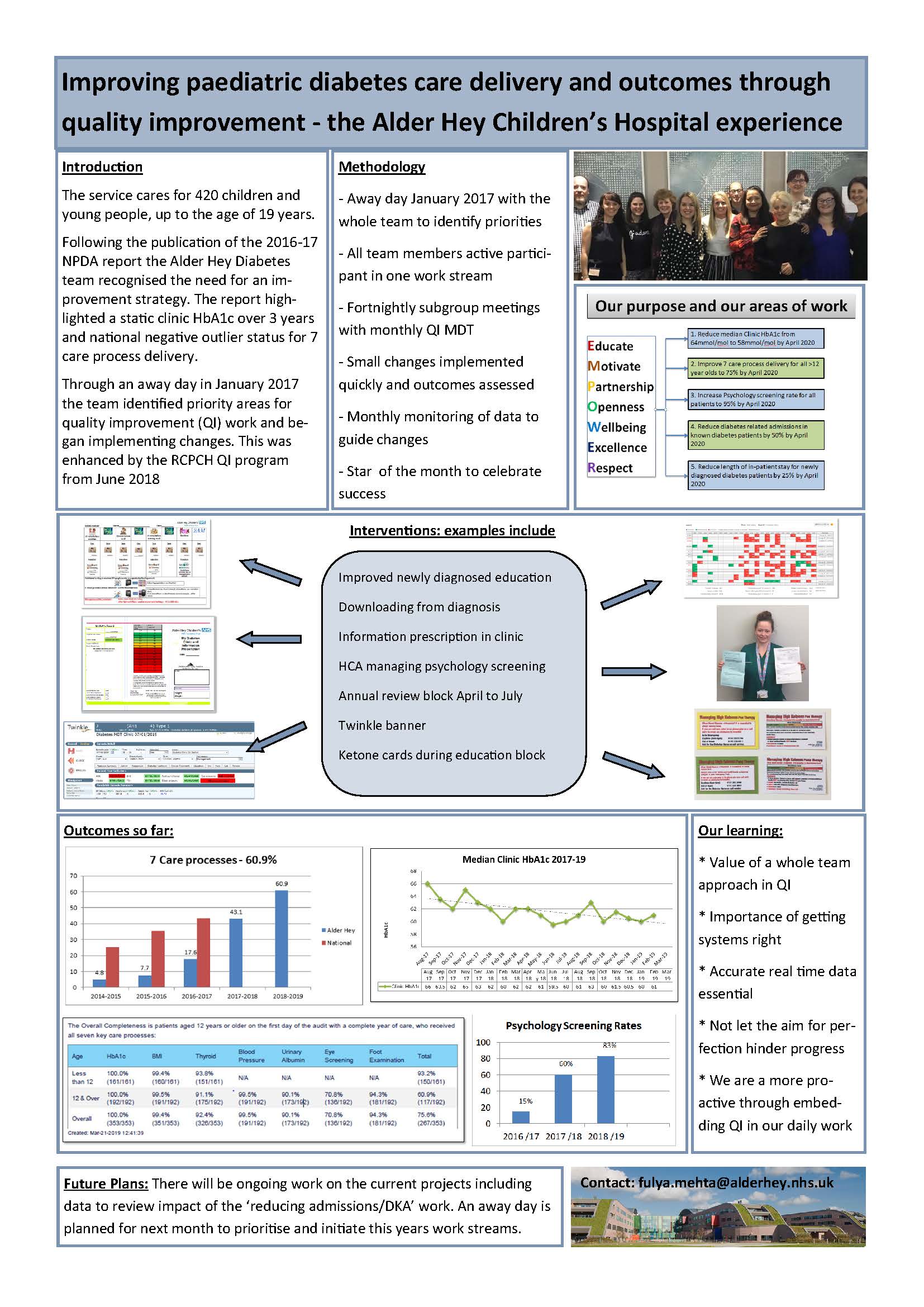 (keywords: newly diagnosed education, downloading from diagnosis, annual review, Twinkle banner, ketone cards, 7 care processes, HBa1c run chart)
---
Bradford Teaching Hospitals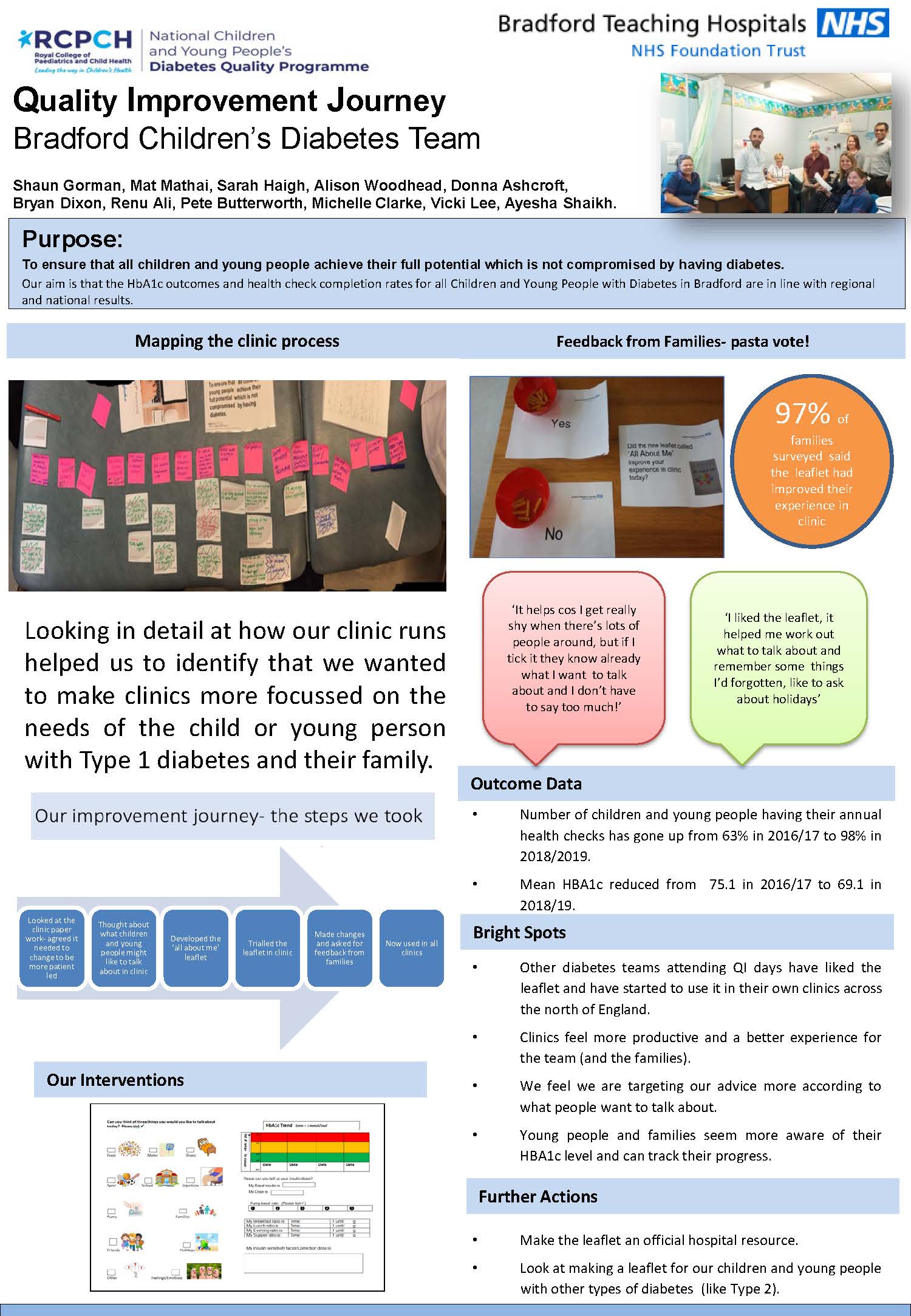 (keywords: improving clinic process, process mapping, all about me leaflet, quantitative feedback, qualitative feedback)
---
Lancashire Teaching Hospitals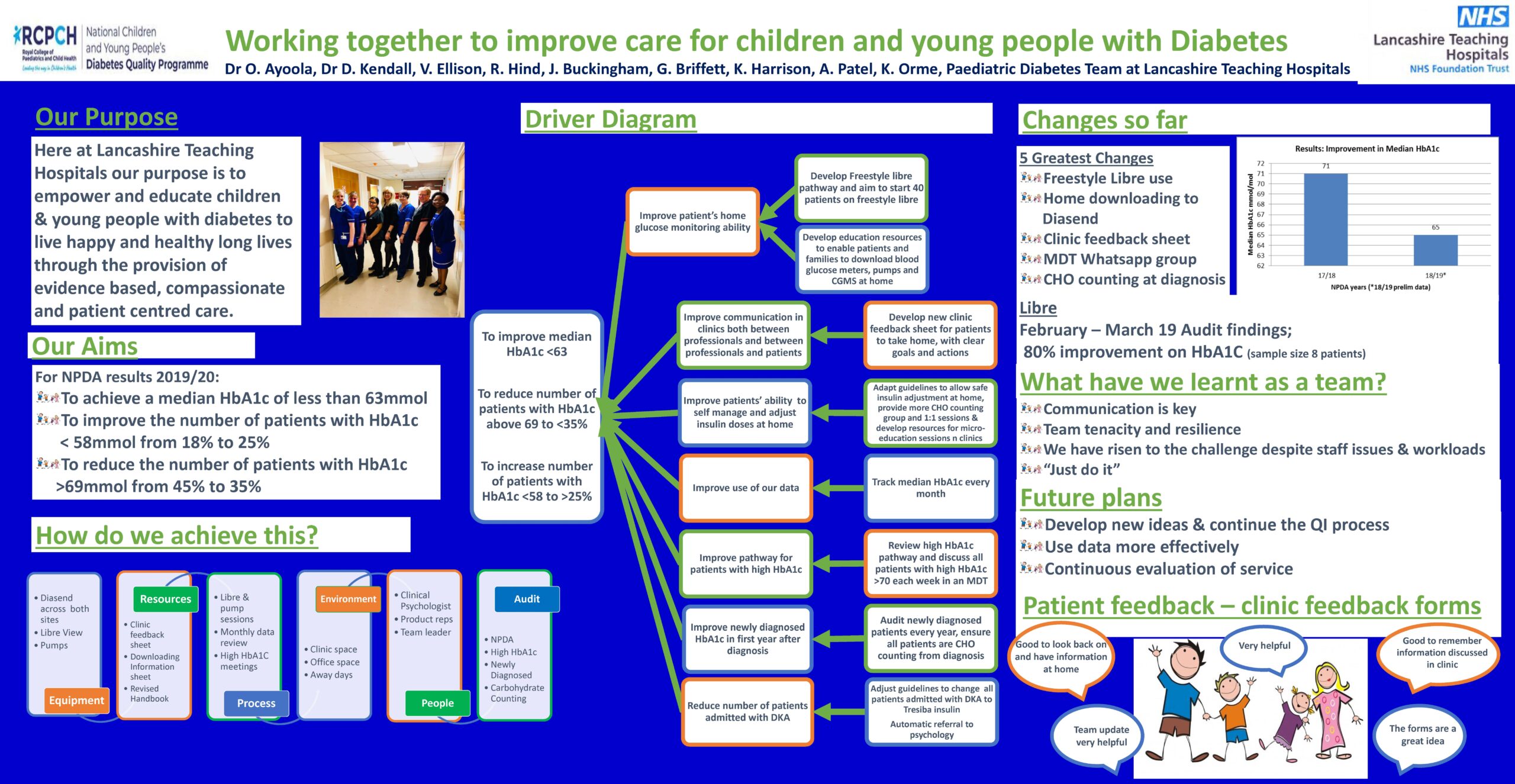 ---
Leeds Children's Hospital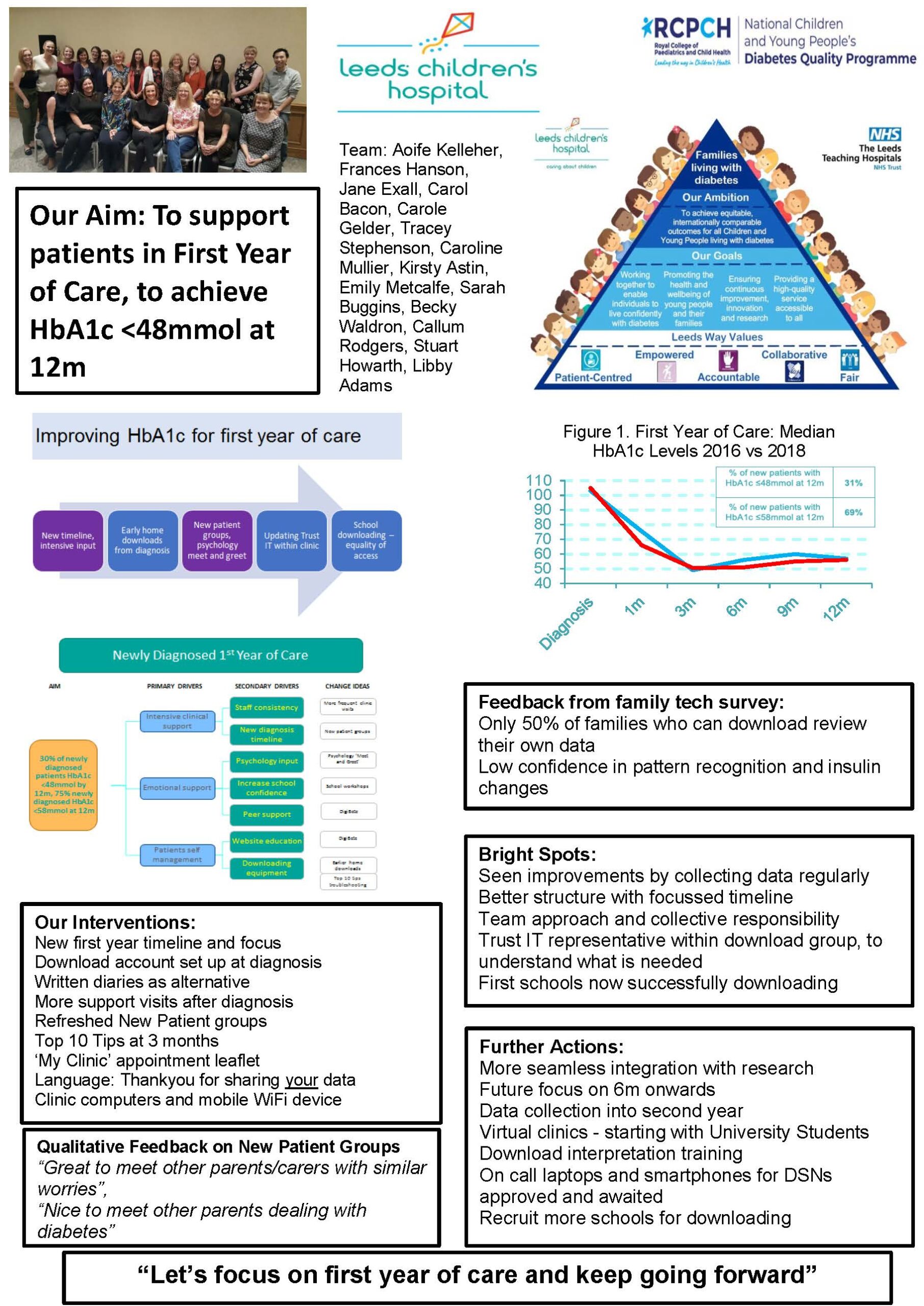 Leeds QI Session 4 presentation
Leeds Children's Hospital – 21 April 2021
Dr Fiona Campbell provided the Birmingham and Leicester waves with an overview of her team's QI journey at Leeds Children's Hospital from the pilot wave in 2017 to the present day. This documented the gradual improvement in average HBa1c through a series of QI interventions including local QI training, DigiBete and schools workshops (contains: first year of care, team working, driver diagrams, run chart, self-management education, sustainability and spread, team ambitions, goals and values).
We ask all teams in the QI collaborative to define their purpose, and produce an overarching aim as to what their service strives for. Have a look at the image below which gives an overview of the Leeds team's approach to this.
Leeds Quality Improvement Journey – Presentation slides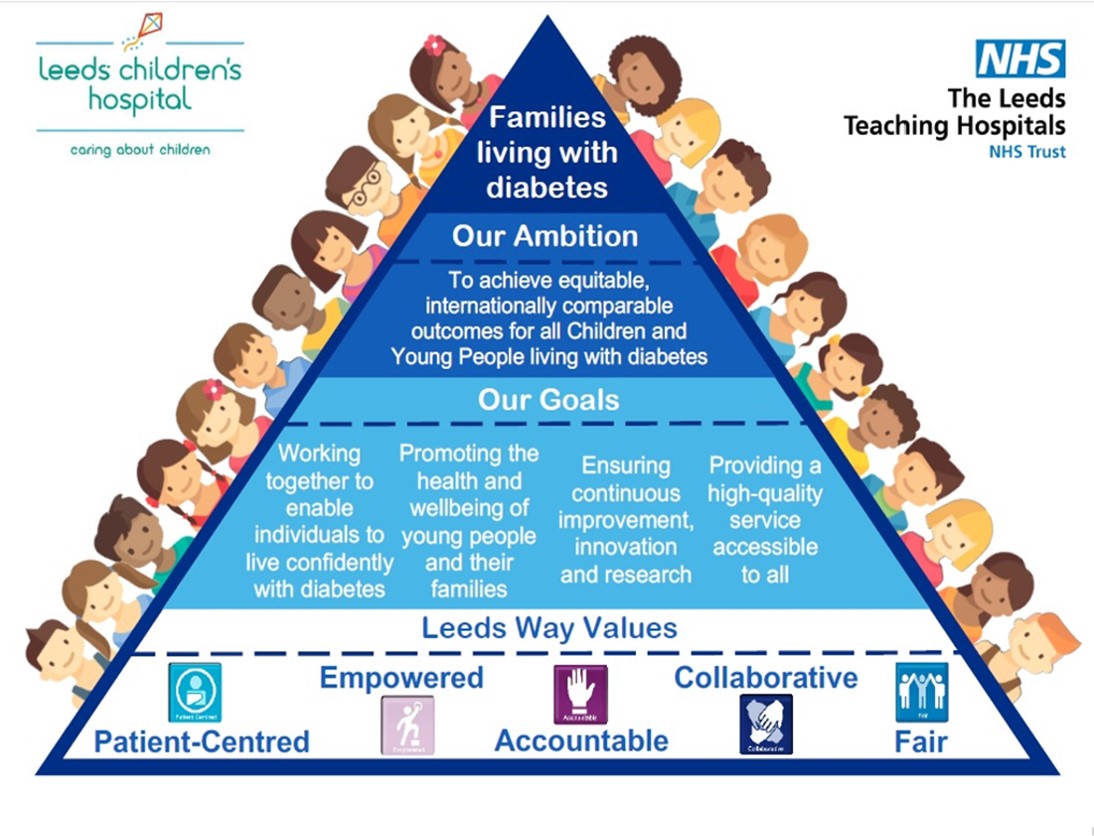 ---
Northern Lincolnshire and Goole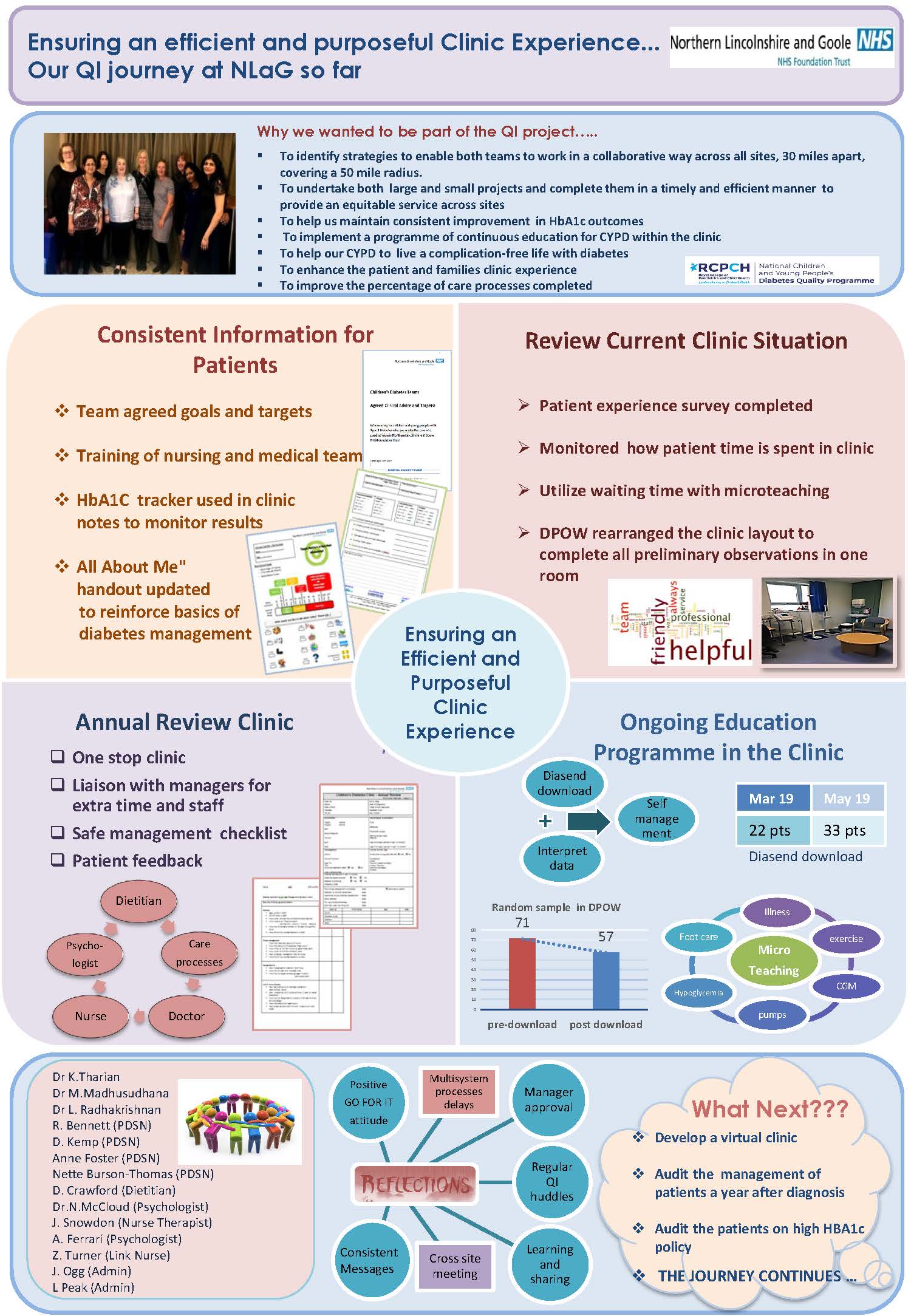 (keywords: improving clinic experience, consistent information, annual reviews, education)
---
North Tees and Hartlepool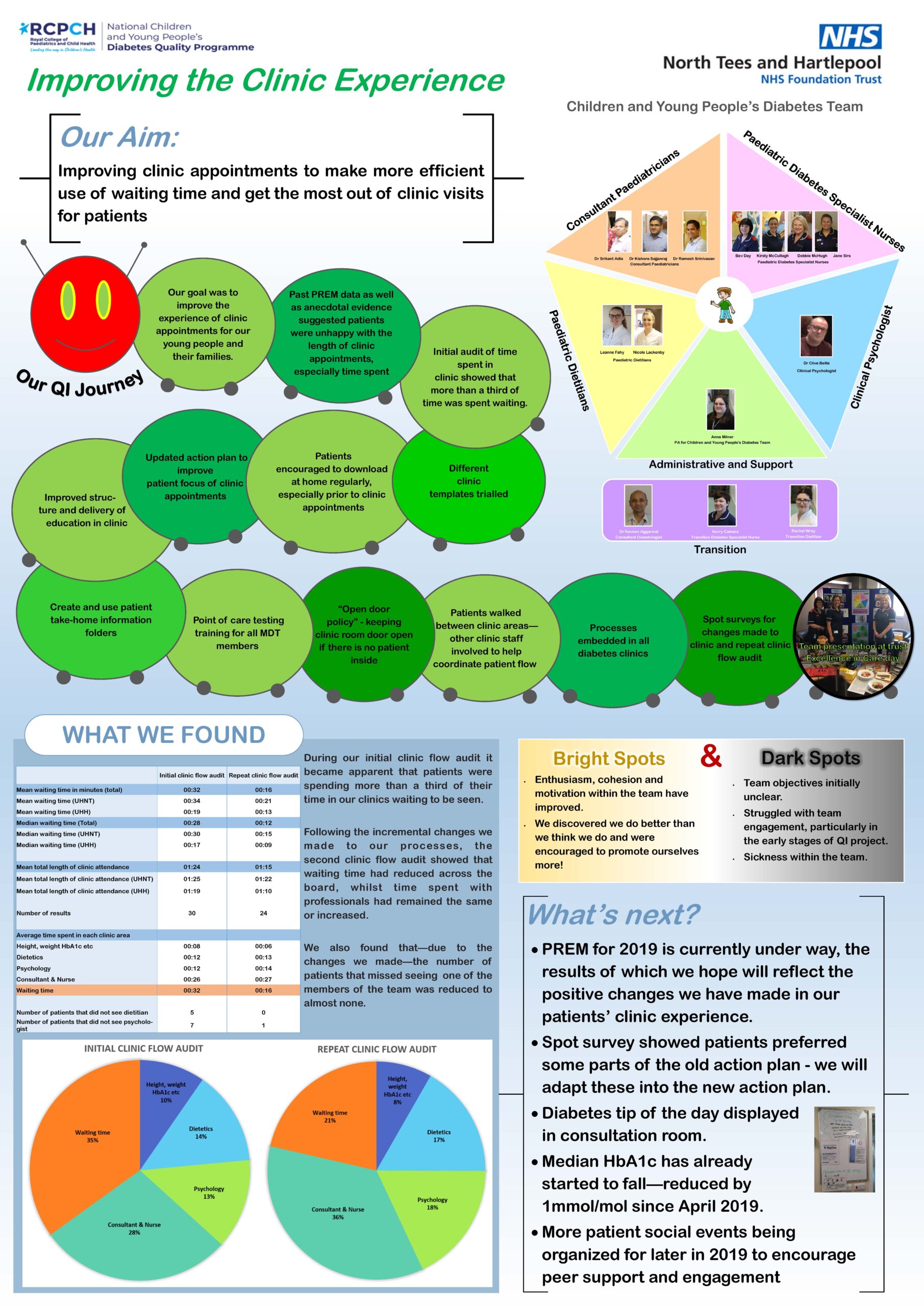 (keywords: improving clinic appointments, clinic experience, PREM data, clinic flow audit)
---
South Tyneside and Sunderland Teams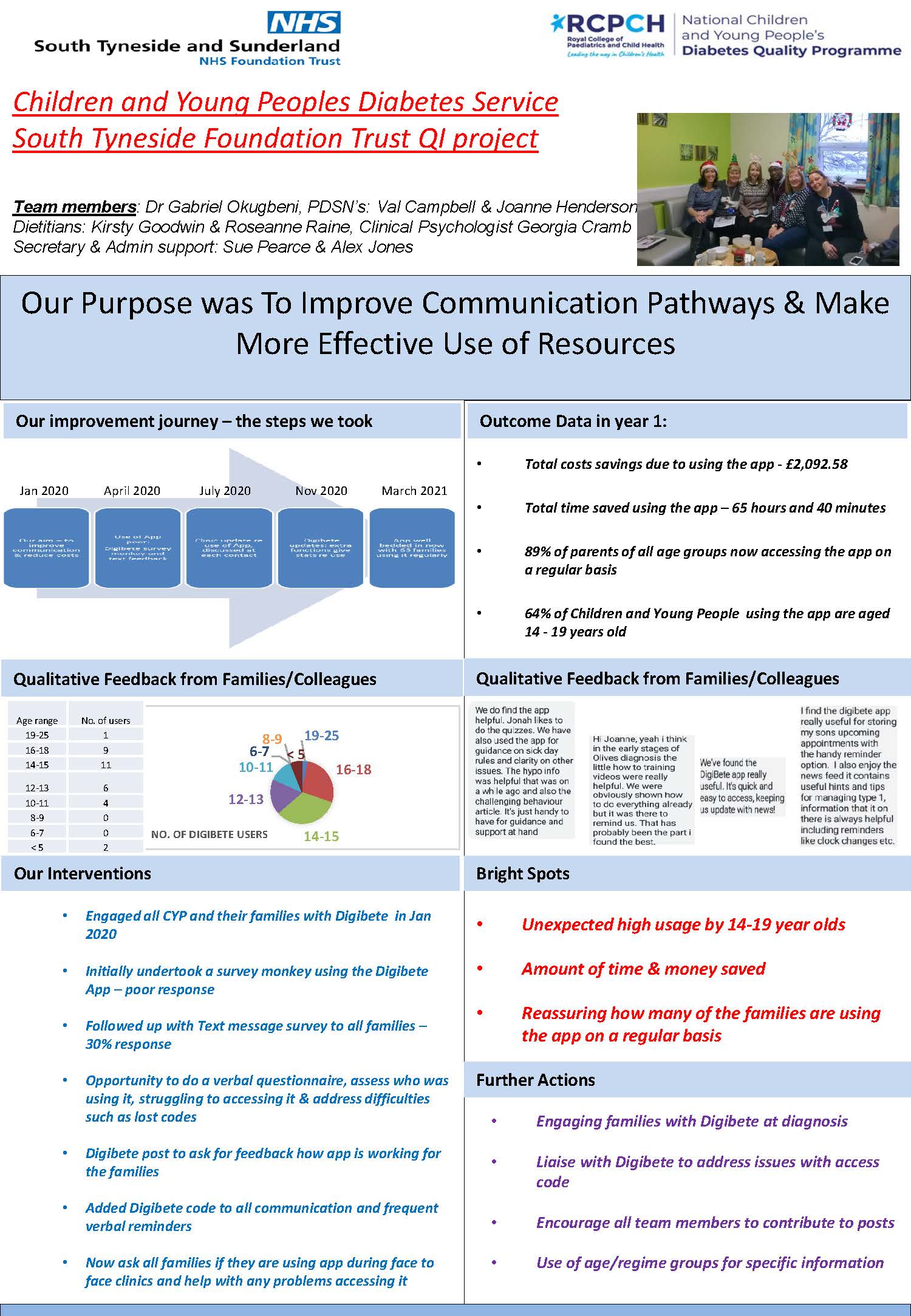 (keywords: self management, improving downloads, WhatsApp, patient and family feedback, education sessions)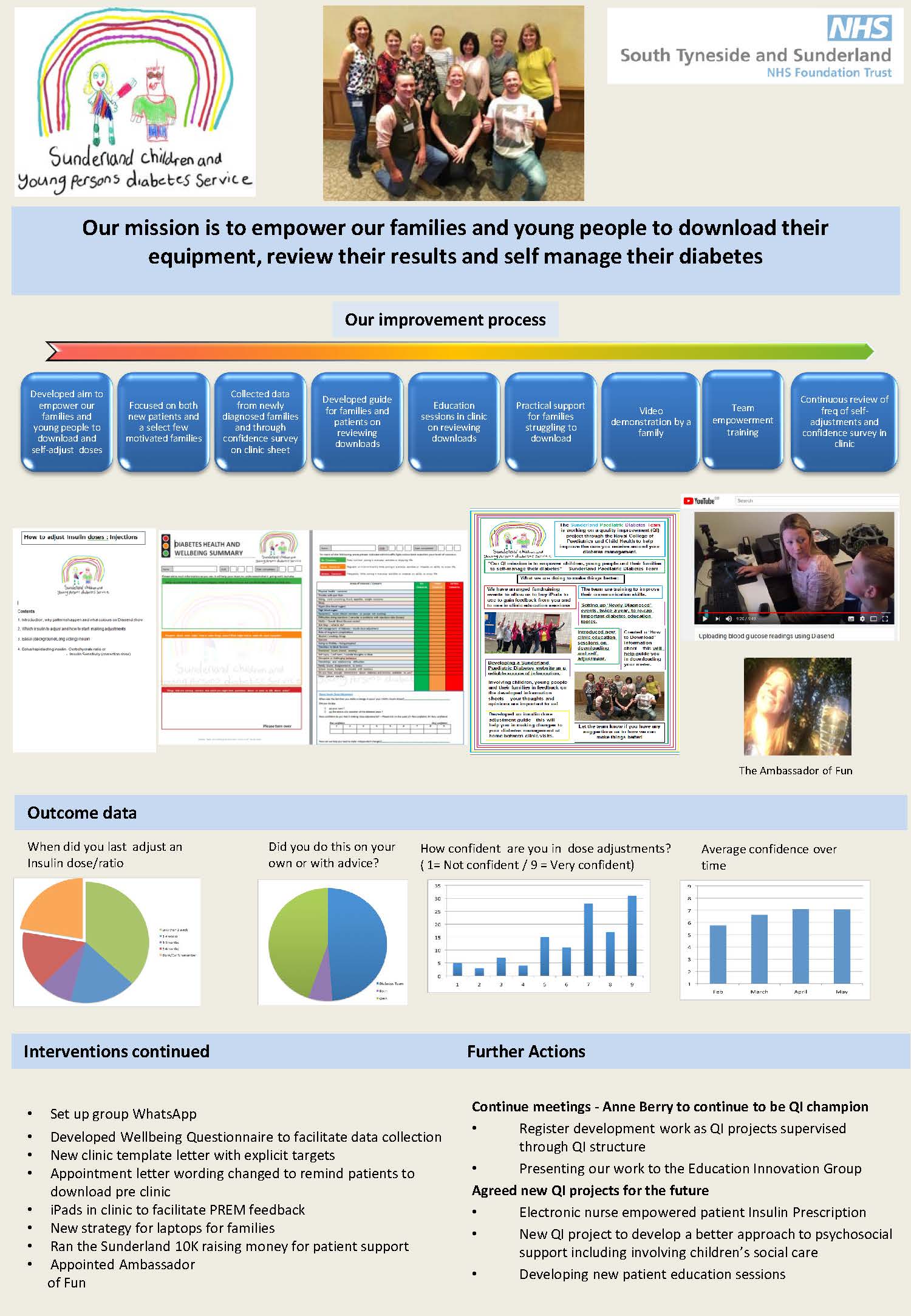 (keywords: improving downloads, self-management, outcome data, group WhatsApp, clinic template letter, PREM feedback)
Our Journey so Far – City Hospitals Sunderland – 9 December 2020
Anne Berry (QI Champion, City Hospitals Sunderland) presents her team's QI journey from the start of the programme in 2018, to the present day. This covers how the Sunderland team have adopted QI into service improvement, and how they have overcome the barriers and challenges throughout (Contains: staff communication, patient feedback, measuring success, overcoming challenges, fundraising, Covid19, project management, Digibete, patient education).